MEG: A Powerful Tool for Epilepsy Clinicians
MEG is a valuable tool for characterizing and localizing epileptic activity as well as for localizing brain function. The scans are non-invasive, silent, and well-tolerated by patients of all ages, including young children.
MEG supplements techniques such as MRI, CT, and PET scans by providing real-time measurements of brain activity so physicians can see what's happening in the brain.
Explore our MEGIN Spotlights focusing on epilepsy
Clinical and research applications of MEG in epilepsy
These news items are selected only for information purposes for our customers and MEGIN assumes no responsibility for their content. MEGIN does not endorse any applications or treatments mentioned.
We learn about the Stealth Autoguide and Visualase systems that can work in collaboration to locate and eliminate tiny areas of the brain from which seizure activity is emanating. We also take a closer look at MEG, a diagnostic tool that can be used in concert with EEGs and MRIs to provide more detailed brain mapping and localize seizure activity in preparation for surgery.
read more
MEG is an imaging technique that measures ongoing brain activity on a millisecond-by-millisecond basis, showing where in the brain the activity is produced. MEG is entirely non-invasive, silent, and with no applied magnetic fields, radiation, or injections of any kind.
The use of MEG together with other diagnostic imaging modalities provides more time-sensitive information. MEG is an incredibly useful and more direct, yet non-invasive tool for clinicians trying to understand why the brain is not working normally in a patient.
MEG is an exciting technique that helps us understand how the brain works in real-time to improve the lives of patients affected by neurological or psychiatric disorders.*
*TRIUX™ neo is available for sale in EU and USA markets. In other geographical areas, contact your local MEGIN representative. TRIUX™ neo is intended to non-invasively locate regions of epileptic activity within the brain and, in conjunction with other diagnostic data, in neurosurgical planning. All other applications are research in nature. Please contact for data references and any further information.
Where to find a MEG in the US
*Click the points on the map to see a clinical and/or research location. Institution details have been shared where possible.
MEGIN Masterclass lecture series on epilepsy
Watch our past MEGIN Masterclasses focusing on MEG and Epilepsy on-demand
*The MEGIN Masterclasses content and speakers selected are only for information purposes and MEGIN does not endorse any applications or treatments mentioned.
MEG utilization in epilepsy
Presented by Elizabeth Davenport and Sasha Alick Lindstrom
MEG for presurgical evaluation
Presented by Dr. Stefan Rampp
Intricacies and misconceptions of Frontal Lobe Epilepsy
Presented by Dr. Saleem Malik
Electromagnetic Source Imaging in the Presurgical Evaluation of Children with Drug Resistant Epilepsy
Presented by Dr. Christos Papadelis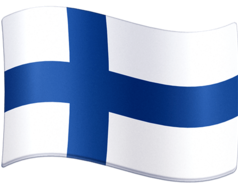 MEGIN OY
Keilasatama 5
FI-02150 Espoo
Finland
Tel: +358 9 756 2400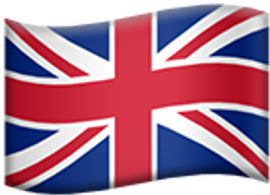 MEGIN UK LTD
Building 5
The Heights
Weybridge, Surrey KT13 0NY
United Kingdom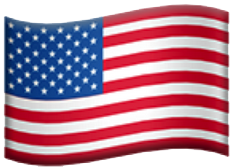 MEGIN US LLC
11772 W Sample Road
Coral Springs, FL 33065
United States of America
Tel: +1 833-MEGINUP

MEGIN K.K.
Shibadaimon Center Bldg, 10F
1-10-11 Shibadaimon,
Minato-ku, Toyko, 105-0012
Japan